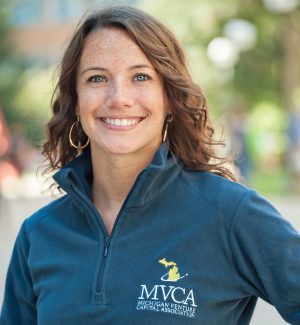 Dear MVCA Members,
It's MVCA Events and Program Manager, Molly Theis, here to encourage you to stay involved in Michigan's entrepreneurial and investment community in 2017!
Share on Twitter: "Molly" your calendars! Check out #MichiganVCA member #events happening in May – June https://ctt.ec/674kf+
We not only want you to attend our MVCA Events but also functions hosted by your fellow MVCA Members. See below for a preview of the exciting things going on in our community in the next two months! Please keep in mind that MVCA does not host many of the events below. You will need to contact the event host with any questions regarding their event.
MVCA's next event is the Michigan Growth Capital Symposium! We are thrilled to be a long-time supporter of the event, which brings together investors and entrepreneurs across the country. As part of this year's conference, we are conducting five-minute Q&As with investors and entrepreneurs to discuss trends in Michigan's entrepreneurial and investment community. MVCA will feature the interviews exclusively in our newsletter, blog and social media channels. If you're interested in participating, please contact MVCA Marketing and Communications Manager, Amber Pineda at [email protected] to schedule a time to speak with us on Tuesday, May 16 at the event. We'll send a list of questions in advance and provide you with detailed background information, including key data points from the report.
Feel free to contact me at [email protected] with any questions regarding the MVCA 2017 event schedule.  If you are not currently a registered member but are interested in attending MVCA events, find out more about becoming an MVCA Member.
Molly Theis
Events & Program Manager, Michigan Venture Capital Association