Dear MVCA Members,
It's MVCA Events & Program Manager, Molly Theis, touching base with a reminder to stay involved with MVCA in 2016!
Big News!  A date has been set for the 2016 MVCA Annual Awards Dinner!  So "Molly Your Calendars" for…..November 2, 2016!!!  This year we are saying goodbye to the Inn at St. Johns and hello to Detroit!  Tickets for the awards dinner will be available for purchase through Eventbrite starting on September 1, 2016.  You can read about our last awards dinner here.
The 2016 MVCA Annual Awards Dinner will be hosted at the The Rattlesnake Club in Detroit, MI on November 2nd at 5:30pm.
MVCA has been invited to collaborate with Invest Detroit on the 2016 Accelerate Michigan Innovation Competition which will be taking place on November 3rd.  So make sure you plan your trip early to visit Detroit for both of these great events.
---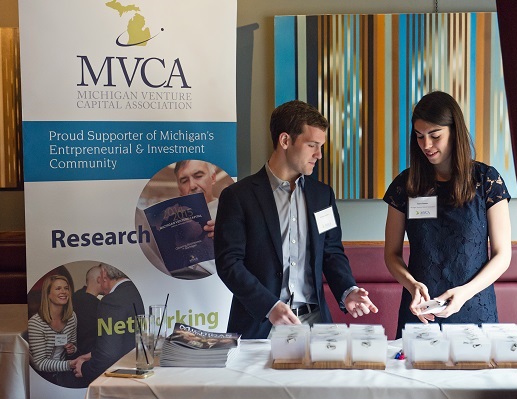 As always, MVCA would like to keep you "in the know" regarding the various events going on in the Entrepreneurial & Investment Community.  We not only want you to attend our MVCA Events, but also events hosted by your fellow MVCA Members. See below for a preview of the exciting things going on in our community in the next two months!
Please keep in mind that the events below are not hosted by MVCA. You will need to contact the event host with any questions regarding their event.
Feel free to contact Molly at [email protected] with any questions regarding the MVCA 2016 event schedule.If you are not currently a registered member but are interested in attending an MVCA event, find out more about becoming an MVCA Member.
Molly Theis
Events & Program Manager, Michigan Venture Capital Association