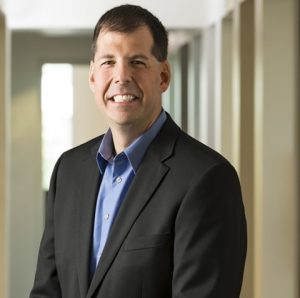 By Dr. Tom Shehab, Managing Director at Arboretum Ventures
Michigan is producing a significant number of high-tech, high-growth companies due to the state's nationally-renowned universities and research institutions. In fact, we are a "Top 10 State" in terms of research spending, science and engineering doctorates, and invention patents. This combination of research, talent and ideas – what we at the MVCA refer to as the "Michigan Opportunity" –  enables the development of innovative technologies that potentially spin-out of the university and turn into high-growth startups. While we have many strengths in our entrepreneurial and investment community, there are challenges that can potentially hinder the momentum we've cultivated in the last 15 years.
One of the most significant challenges we have is a gap in capital available for early-stage companies, which may cause technology and talent to leave the state. Recently, I attended a conference where Chicago's Mayor asked members of the audience to raise their hands if they come from a Big Ten University State. After a large percentage of attendees raised our hands, the Mayor stated, "Thank you for your gift!  A significant portion of the students graduating from your Universities are packing up their cars and moving Chicago." The sentiment hit home and highlighted an important issue about how important it is to better support entrepreneurship and retain talent in Michigan.
As an active investor in the healthcare sector, I was excited to host MVCA's second 12 at 12 event about capital availability. The purpose of the 12 at 12 event series is to gather experienced entrepreneurs, investors and community leaders to share their perspectives on a key point of interest impacting the entrepreneurial and investment community. Due to the substantial role universities play in Michigan's entrepreneurial and investment community, we invited faculty from University of Michigan, Michigan State University, Wayne State University, University Research Corridor, and Tech Transfer Offices as well as entrepreneurs who emerged from these programs on how we can better leverage the "Michigan Opportunity" and make the commercialization process more effective in Michigan.
Attendees of the 12 at 12 event included: Britany Affolter-Caine, Program Director, University Research Corridor; Jim Baker, Executive Director, Innovation and Industry Engagement; David Brophy, Ph.D., Professor, University of Michigan; Connie Chang, interim-Executive Director, UM Fast Forward Medical Innovation; Mike Klein, CEO, Genomenon; Dr. Adrienne Minerick, Co-Founder, CEO, CTO, MicroDevice Engineering Inc.; Kelly Sexton, Ph.D., Associate Vice President for Research -Technology Transfer and Innovation Partnerships, University of Michigan; Ned Staebler, Vice President for Economic Development, Wayne State University, President and CEO, TechTown Detroit; and Dave Washburn, President, Red Cedar Ventures.
From the discussion we identified that talent, fostering a supportive culture that encourages entrepreneurship, and determining the right path for these technologies to be successful are considerations to consider moving forward. Below is a synopsis of the conversation.
---
Michigan has come a long way, but instead of going 40 MPH, we should be going 70 MPH.
Members of the group agreed that we could not ignore the incredible growth of Michigan's entrepreneurial and investment community. In the last fifteen years, there has been a 200 percent increase in the number of startups receiving venture capital investment and a 700 percent increase in the amount of capital under management. This growth is due to a combination of factors, including funding from the state after the recession, the increasing number of venture capital firms and support from economic development organizations.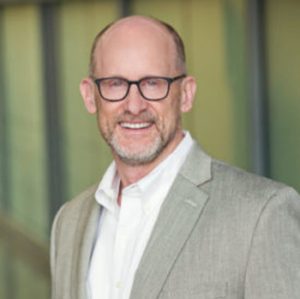 Mike Klein, CEO of Genomenon, stated, "When I started my first company 25 years ago, there were only two VCs in town. Now, you can go to a startup event every day. The startup community is so much richer and there is a lot more education available. We are doing a lot. We are not the west coast and will never be the west coast, but there's a lot more awareness and eagerness to start a business. I don't think we can discount all the progress we've made in Michigan."
However, Michigan still has challenges in terms of capital availability. According to the 2018 MVCA Research Report, an estimated $627 million of additional venture capital is required in the next two years to adequately fund the growth of Michigan's existing venture-backed startups. However, there is $403 million of venture capital available for existing portfolio companies –  highlighting a gap in funding available to fuel the growth of Michigan-based startups.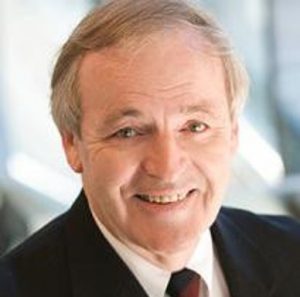 "We are going 40 MPH while everyone else is going 70 MPH. We have lots of entrepreneurs, skilled people, engineers, technicians and so on who have made complex products in the past. But, we don't have the capital," stated Dr. David Brophy, Ph.D., Professor, University of Michigan.
Capital availability is a significant economic issue because it limits our ability to attract and retain talent, grow high-tech businesses that lead to more job growth, and attract more venture capital investment in the state.
Attracting and retaining talent remains a top priority.
"I would argue the biggest impediment to growth in Michigan is talent.  Product development cycles are much quicker where they can get the talent they need, it's not necessarily just about the money," said Ned Staebler, Vice President for Economic Development, Wayne State University, President and CEO, TechTown Detroit.
The issue of attracting and retaining highly skilled and experienced people to the state was echoed by multiple people during the discussion. Universities are cultivating talented engineers and researchers, yet many end up relocating. Therefore, this underscores the need to create an attractive startup environment for entrepreneurs by highlighting the cost of living, inclusive organizations, and resources available in Michigan to launch and grow a business.
Amount of research spending and institutions = potential for more startups.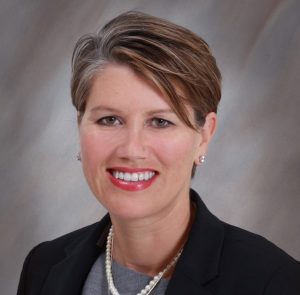 Michigan has the highest research spending-to venture capital investment ratio in the nation. The resulting discoveries and technology can be commercialized to a much greater extent than is happening now, creating a fertile ground for venture capital investment activity.
"As part of the 2018 URC Benchmark Report,  we looked at the top ten states for research and development – Michigan is certainly a top state. Of those ten states, except for North Carolina and Maryland, all of them have a greater number of big research universities than we do. All the rest have five or six and California is in the teens. It makes a big difference. In Michigan, there are only three, yet in 2016, we were ranked as ninth in the country. We need to examine where that translates to the entrepreneurial community afterward," said Britany Affolter-Caine, Program Director, University Research Corridor.
There needs to be a cultural shift within academia to make commercialization more attractive to researchers.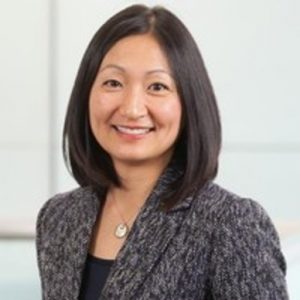 "Universities play an important part in creating the innovation pipeline that will eventually work with the research corridors and then hopefully venture capitalists. We see our role as supporting a culture of innovation, commercialization and entrepreneurship amongst our researchers," said Connie Chang, Interim-Executive Director, UM Fast Forward Medical Innovation.  "Genomenon started within the UM Department of Pathology by academic researchers who weren't necessarily thinking of starting a company. Then they received state funding, great feedback from commercialization mentors in the community, spun-out a company, and now several years later, we hear great news about the company every day. We want more of that to happen. It doesn't happen by happenstance. There needs to be a deliberate plan and strategy go to move technology forward that way."
The culture within academia is a significant factor to consider. Universities are now looking into developing more incentives for professors and students to commercialize their technologies that will not impede their research to help retain talent. However, it's important to note that commercialization may not be the right path for every researcher – only around five percent of researchers have a technology that is suitable for venture capital funding. Venture funding can be the biggest hurdle and it isn't a one-size-fits-all solution. For researchers who do pursue venture capital funding for their technologies, Dr. Adrienne Minerick, Co-Founder, CEO, CTO, MicroDevice Engineering Inc. emphasized the importance of collaboration between venture capitalists and founders.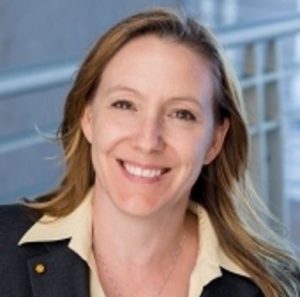 Minerick said, "If you're trying to develop an ecosystem, you can either mimic what the big dogs are doing, where you will always be chasing behind them, or you can pause and look at the talent coming out of Michigan and ask, 'what do they actually need to slingshot them forward?'. So, instead of the constant message of, 'you need to change to meet all our criteria,' we could have more of a two-way conversation that reflects a partnership and engineered strategy to figure out what is needed to take that technology forward."
Diversification is critical to Michigan's economic health in the long run.
"We need to not only look at entrepreneurship, but other industries as well beyond the auto industry and startups. The University Research Corridor did a life science report and we found that the life science sector continues to grow jobs, even during an economic downturn, and it's the only industry that does," added Britany Affolter-Caine, Program Director, University Research Corridor.  "We quickly forget about the value that industry brings to the state. I think it's an even bigger issue than entrepreneurship. We need to keep an eye on multiple industries at a time and what is happening in terms of innovation."
The healthcare and life science sectors have been recession-proof for a long time and have built a strong foundation for Michigan's economy. Historically, the life sciences sector has been the dominant sector of venture capital investment in the state, but information technology is continuing to gain traction. Having a diversified economy creates more opportunities for people and businesses in Michigan by continuing the virtuous cycle of investment – attracting entrepreneurs to launch their business in Michigan, enabling them with the resources to find success, who then go on to inspire the next generation of entrepreneurs, therefore increasing venture capital activity.
The discussion during the MVCA 12 at 12 Series: Capital Availability helped shine a light on important issues that are impacting the entrepreneurial and investment community. From these key takeaways, we can help identify the needs of our research institutions that need to be addressed to create an attractive environment for entrepreneurship. The more collaboration between parties, the better we can create a solution that will help build a healthy and sustainable economy.