NOVI, Mich. – December 1, 2020 – Michigan Venture Capital Association (MVCA),  the nonprofit trade association that advocates for increases in the amount of capital and talent for Michigan's entrepreneurial and investment community, will highlight Michigan success stories via a virtual event held on December 10th.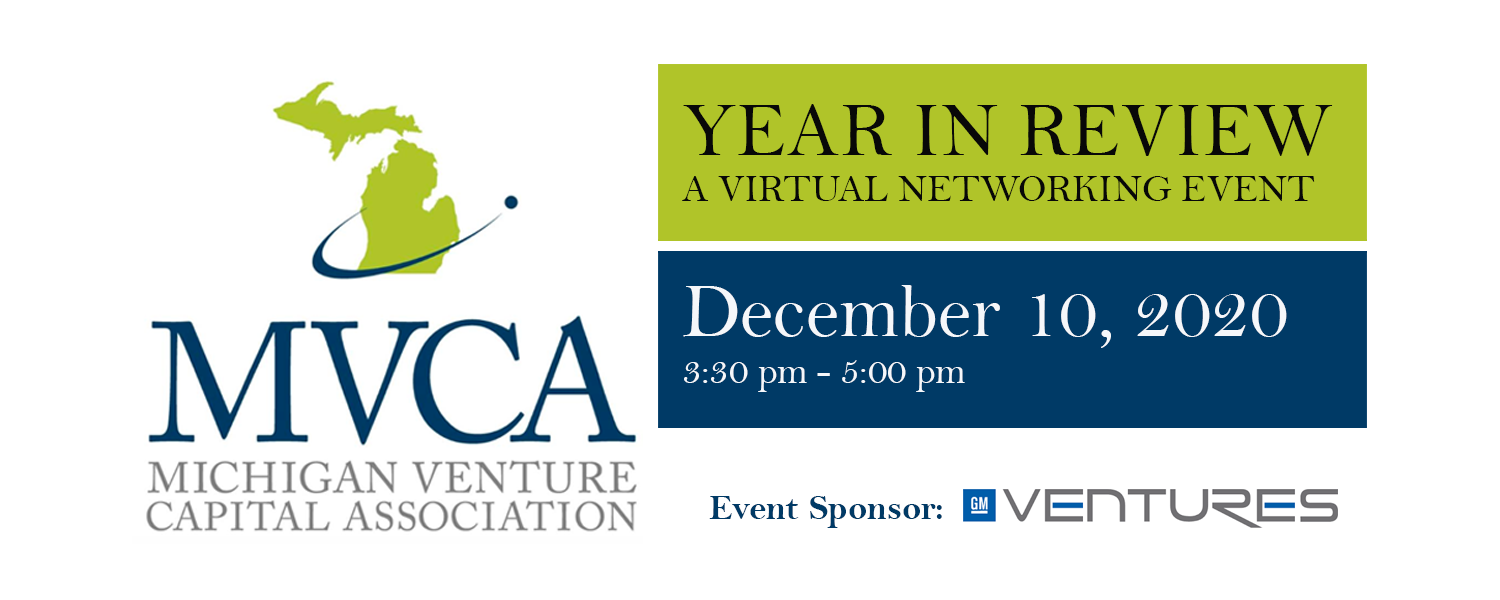 "This was a challenging year for all, but amidst the pandemic, there are success stories we want to highlight that have been positive influences within the investment and innovation arena in Michigan" said Ara Topouzian, Executive Director of MVCA. Each year, MVCA gathers for an annual awards banquet that draws close to 400 attendees throughout the state, considering the crisis, that was postponed until 2021. "Our event will not only give us the opportunity to share some of our members great news – a successful exit or investment, but will allow our members to virtually network following our presentation"
MVCA is currently gathering positive stories from members that occurred in Michigan this past year. Whether it involves companies within an investment firm's portfolio or information about a company that was able to provide services to aid in COVID-19 efforts, MVCA wants to have the ability to share good news with event attendees and take a look at the upcoming year.
A Year in Review is free to MVCA members (email: Angela Heflin if you are an MVCA member and would like to attend!) and $50 for non-members. Each attendee will receive a $25 coupon to be used for food or drinks at a local establishment of their choice. For more information about this event, visit: https://hopin.to/events/mvca-year-in-review