Hoping to help people better navigate Michigan's entrepreneurial and investment community, MVCA is pleased to launch its new Michigan Entrepreneurial & Investment Landscape Guide, a guide profiling all the funding and professional resources available in Michigan.  Profiles of investor organizations list funding amounts and investment criteria, contact information, and firm highlights.  Entrepreneurial resource and service provider profiles detail services provided and audiences/geographies served.
This new resources will be invaluable for those hoping to make connections with Michigan investors and entrepreneurs. Perhaps you're a high tech founder looking for funding sources, or an out of state investor visiting Michigan and wondering whom to meet with, or an MVCA member looking for what sectors another firm invests in; this Guide will simplify the search!  The Landscape Guide is also available in printed form and will be available at all MVCA events, including the 2015 MVCA Annual Awards Dinner on November 30, 2015.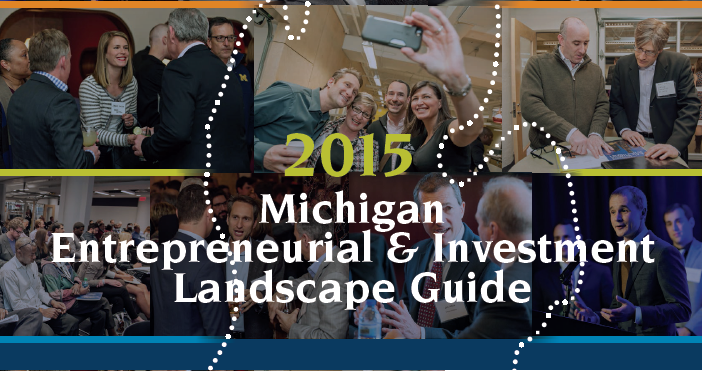 The Landscape Guide complements MVCA's interactive Landscape Map – another tool to help you find what you need in Michigan.