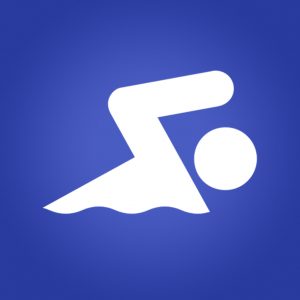 MySwimPro is an Ann Arbor-based information technology startup that helps swimmers and triathletes achieve their goals through custom workouts, structured training plans, and coaching.  The company grew out of the Desai Accelerator and employs 3 people in Michigan.  MySwimPro recently was named the 2016 Apple Watch App of the Year, won the grand prize at the Michigan GreenLight Competition, was awarded the Innovation Fund of America Grant, attracted the attention of Peter Vanderkaay (3x US Olympian and 4x Olympic Medalist, Co-Captain of Team USA in 2012) who is now advising the company, and have over 180 million meters logged by swimmers on MySwimPro in just the last year alone!  Needless to say, they are a high-growth, high-potential startup who have been BUSY!
Venture capital investor, Invest Detroit Ventures, supported this growing company with a significant initial investment through their WeFunder campaign.  MySwimPro recently launched their WeFunder campaign to attract additional investors.
"We deliver an incredible experience for swimmers of all levels through personalized swim workouts, instructional video content, and detailed analytics," says Fares Ksebati, CEO of MySwimPro. "We've received international accolades from Apple, have been featured in Sports Illustrated and in Apple CEO Tim Cook's keynote address."
Read more about MySwimPro here.