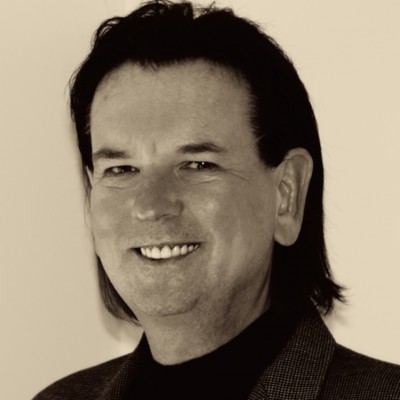 Lucian Taylor, new VP of Product at Grand Rapids' Varsity News Network (VNN), admits his long-time passion for fiction writing seems unlikely for a high-tech software guy. But he insists it's a skill that actually lends itself well to his day job.
Indeed, telling the story of VNN's chief offering—a nation-leading digital communication platform for high school sports programs–is the next challenge for Taylor, who came to the company as part of the MVCA Executive Attraction Program.  "As a product manager, I'm telling a story internally about the product we're developing, to help our engineers envision who will use the application and why.  And then, we need to tell the market the same story about the solution we're bringing to them," Taylor remarks.  "It comes in handy more than you'd think!"
Taylor has been in product development roles at a variety of large companies, like Microsoft, as well as earlier stage tech startups, like pre-and post-IPO Rosetta Stone.  He credits his experience at these organizations for allowing him to easily identify companies that are at similar inflection points in their growth and could be poised for significant growth.  "I have a lot of experience detecting companies that are sitting on a huge growth potential.  Those are the most fun for me, not to mention for customers and shareholders, too.  That's what I see at VNN; we have revenue, but more importantly Ryan Vaughn (VNN CEO) has a vision of where we are going and how to get there."
Taylor sees his role in that journey as bridging the internal group developing the VNN suite of solutions and the external audience the team is designing for. "When you think of software applications out there now, they're largely national or international in scope. Entities like Facebook and LinkedIn are aimed at a macro markets, and designed to bring outside issues into an individual's personal sphere. VNN is flipping that around. Its audience is hyper-local, and we're giving our users publishing and messaging tools that create direct interactions with their local communities.
If it's true that "all politics is local," then it's also true that all sports are too, and right now on VNN there are 1,500 local sports networks with thousands of interactions happening each day. It has the potential to be a national product that maximizes local impact and the powerful stories of incredible individuals.That is more relevant and powerful than anything else happening today."
In addition to his work at VNN, Taylor plans to spend some time exploring his new city.  He calls Grand Rapids "artsy and cultured, with a balanced lifestyle I'm seeking. Grand Rapids has an amazingly rich culture for a city this size, without the hassles of San Francisco or New York.  And of course there's a community here of great developers working on incredible projects in a sector that is growing fast in Michigan.  I'm sold."
---
About Varsity News Network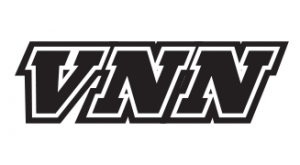 VNN is the nationwide leader in high school sports communication, with participating schools in more than 40 states.  VNN provides high school athletic departments with a powerful digital communication platform, enabling schools to seamlessly distribute critical information and promote school athletic teams. Through the VNN platform, companies and brands of all sizes are able to connect with their local scholastic athletic community. For more information about VNN visit www.varsitynewsnetwork.com.