By Maureen Miller Brosnan, Executive Director, MVCA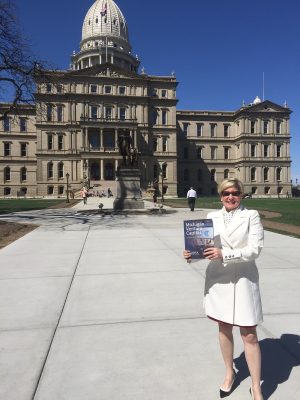 As we gear up for the Mackinac Policy Conference, we would like to take this opportunity to shine a light on legislative activity supporting the entrepreneurial and investment community in Michigan and across the nation.
The National Venture Capital Association (NVCA) is heavily involved in national policy issues facing the venture capital community. Last week, NVCA submitted to the Senate Committee on Banking, Housing, and Urban Affairs proposals to increase economic growth and enable consumers, market participants and financial companies to better participate in the economy. The submission came at the request of Senators Mike Crapo (R-ID) Sherrod Brown (D-OH), Chairman and Ranking Member of the committee respectively.
We wanted the MVCA membership to be aware of the following proposals from NVCA to the senate committee:
Exempt investment in venture capital from the Volcker Rule – the US Commodity Futures Trading Commission has issued proposed rules to implement Prohibitions and Restrictions on Proprietary Trading as required by the Dodd-Frank Wall Street Reform and Consumer Protection Act.
Modify the venture capital exemption from registered investment advisor (RIA) requirements to fully exempt venture capital activity.
Prioritize capital markets reforms to encourage more U.S. IPOs.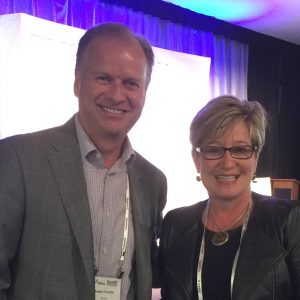 "As your committee explores these and other ideas to increase economic growth, we encourage you to not lose sight of the critical role venture capital plays in spurring economic growth in the country," wrote Bobby Franklin, President and CEO of NVCA in the submission.  "Through patient capital investment and hands-on mentorship with entrepreneurs, venture capital is the rocket fuel that propels innovation and builds emerging growth companies to become leaders of the American economy."
A full copy of the submission can be downloaded HERE.
MVCA met with NVCA earlier this year and is taking an active role to continue to raise awareness about the need for continued support of venture capital. The senate passed a resolution recognizing April 16-22, 2017 as Michigan Venture Capital and Angel Investment Week, thanks in large part to Senator Rebekah Warren's sponsorship. As we continue to advocate the entrepreneurial and investment community in Michigan, we encourage our members to join us in Lansing or Mackinac Policy Conference in May.
If you would like to connect directly with NVCA to learn more about what you can do to help or would like to be added to a list to receive updates on the proposal, please contact Justin Field at [email protected].