The marketing platform drives proven and immediate ROI for consumer brands.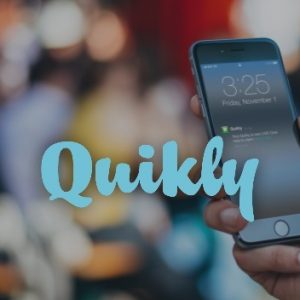 Quikly, an industry-leading enterprise marketing platform, announced today that it closed $3 million in new funding led by MVCA member, Plymouth Ventures!
Founded in 2012, Quikly has become a high-performing innovator in the retail digital marketing space, posting sales growth of 200% over the past two years. The company credits this success to its technology, which prioritizes ROI. Unlike most digital marketing offerings that are often vague in their value proposition and result, Quikly has proven the ability to generate immediate and impactful revenue with platform usage. The platform is changing the approach and effectiveness of how major consumer brands are communicating, driving engagement, and creating loyalty and brand awareness with their customers.
The $3 million investment will be used primarily to scale the sales and marketing efforts and to continue to build on the technology platform, which will further increase the value delivered to brands and retailers. Quikly customers include Domino's, Pet Supplies Plus, Victoria's Secret, Ruby Tuesday, and many more.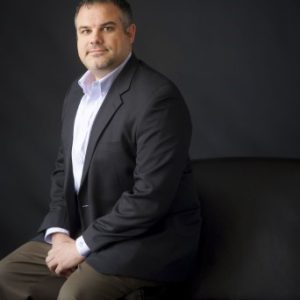 Plymouth Ventures Partner Kevin Terrasi, who serves on the board of directors for Certified Security Solutions and UICO, will join the Quikly board of directors as part of the investment from Plymouth Venture's $61MM PVP Fund III.
"Quikly's momentum and proven success with some of the largest and most cutting edge Fortune 500 consumer brands in the world make it a perfect addition to Plymouth Ventures portfolio," said Terrasi. "Leading companies and brands are looking for new ways to drive customer acquisition, brand awareness, enhance loyalty programs, and ultimately revenue, and the Quikly platform is proving it can produce better results around these initiatives than currently used marketing techniques."
Quikly is headquartered at The Madison Block, a community of technology companies based in downtown Detroit, but the vision first started in Philadelphia. Cofounders Shawn Geller (CEO) and Scott Meves (CTO) noticed four elements of consumer psychology—anticipation, scarcity, fear of missing out, and competition—which became the foundation for the platform. Geller was drawn to Detroit's blossoming tech ecosystem and soon launched the company among the city's brightest business minds.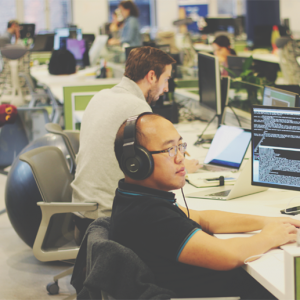 "Quikly is transforming how marketers are communicating and engaging with new and current customers," said Geller. "With this investment and the expertise of Plymouth Ventures, our team can continue broadening our technology platform and bring our customers new innovations that deepen the ways Quikly can be leveraged, making it easier to use and producing an even stronger return-on-investment per marketing dollar spent."
---
About Quikly
Quikly provides a platform of marketing solutions focused on customer retention, acquisition, and revenue generation. Trusted by leading brands, Quikly's scalable technology allows digital marketers the ability to generate demand in a meaningful way in real-time and drive far better return-on-investment per marketing dollar spent. The company is supported by a team of experts and partners who share a passion for consumer psychology and marketing innovation and are on a mission to make engagement between brands and consumers fun again. For more information, visit http://www.movequikly.com.
About Plymouth Ventures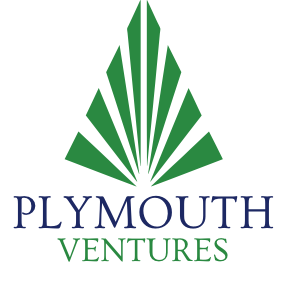 Plymouth Ventures, a leading growth stage venture capital firm in Ann Arbor, Michigan, is the manager for Plymouth Venture Partners I, II, and III. The company invests in Great Lakes based B2B product and services companies that have scalable technology, high growth and strong teams. Plymouth is led by partners Mark Horne, Jeff Barry, Kevin Terrasi and Evan Ufer. The company was founded by Ian Bund who remains active as a Senior Advisor. For more information on Plymouth Ventures and its investments, please visit www.plymouthvc.com.