Renaissance Venture Capital Fund (Renaissance), Michigan's ground-breaking venture capital fund-of-funds, announced the closing of its third fund, with $81 million of new capital. The innovative network fund is the largest of its kind in the United States, now with a total of $205 million raised since its inception in 2008.
---
Renaissance Fund III leverages the same broad, diverse mix of corporate and institutional partners that defined Renaissance's previous funds. Renaissance Funds I and II, which closed at $45 million and $79 million, respectively, laid the foundation for the closing, and its rapidly expanding network of corporate partners, VC funds and startups is a validation of its success.
The first-of-its-kind investment model created by Renaissance was designed to profitably attract much needed capital to Michigan. Renaissance invests in top-tier venture capital funds around the country, and brings them, as well as their capital, into Michigan's startup ecosystem. Renaissance further connects those funds and their startups with major companies looking for innovation, creating a "win-win-win" result for startups, major corporations and Michigan's economy.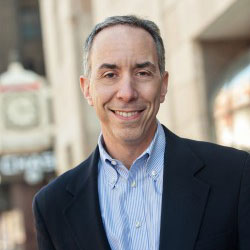 "Through our Renaissance Funds, we've created a unique vision for how financial capital could grow a new economy in Michigan, and how our expanding network can increase connectivity in that new economy," said Chris Rizik, CEO and fund manager at Renaissance. Renaissance's strong financial returns have substantially beaten national benchmarks for performance, while it has also been a national leader in impact on its community.
For every $1 Renaissance has deployed during its past nine years, it has helped attract $17, or a total of $1.3 BILLION of investment, back into the state of Michigan. By deploying capital into more than 30 top-tier venture capital funds around the U.S., Renaissance's strategy has resulted in the emergence of 39 Michigan startup companies, with a growing workforce of 1,300 employees and average salaries exceeding $75,000.
"Our economy needs innovation and creative ideas to thrive, and those ideas need capital in order to emerge and find success," said Gerry Anderson, CEO of DTE Energy. "DTE has invested in Renaissance because its network of capital goes beyond financial investment, with innovative programs that connect Michigan startups with a national network to help them scale quickly and efficiently."
The financial and regional success of Renaissance led to interest around the nation in its new model of investment. Guided by counsel from the Renaissance team, similar funds have emerged in Houston and Cincinnati, with more planned for the future, creating a national network of funds.
Renaissance's success has been in partnership with a diverse group of corporate investors such as DTE Energy, AAA Michigan, Blue Cross Blue Shield of Michigan, Meijer, Barton Malow, Burns & Wilcox, and La-Z-Boy, among others, as well as several university, foundation and pension fund investors.
"Startups often possess the right model and offerings to capitalize on emerging trends, but lack the access to capital. Meanwhile, many corporations have capital but are looking for new ways to innovate in their industry," said Ryan Maibach, the CEO of Barton Malow. "Renaissance brings together the best from both worlds, in order to bring to market innovations that help its corporate partners and that create new growth opportunities for the region."
---
About the Renaissance Venture Capital Fund
The Renaissance Venture Capital Fund (Renaissance) is a fund of funds that supports the growth of venture capital in Michigan while serving as a bridge between Michigan's emerging innovation company community and its strong industrial and commercial base. Formed by Business Leaders for Michigan, the Renaissance Venture Capital Fund boasts as its members many of Michigan's most important organizations.  It has become a national model for strategic, financially successful regional investing.  Through its investment in top tier venture firms that are active in Michigan, the Renaissance Venture Capital Fund is helping to drive forward both innovation and growth of emerging companies in the region. And it is again proving that Michigan, with its unique combination of scientific, engineering and business talent, is a great place in which to invest.  More at renvcf.com.