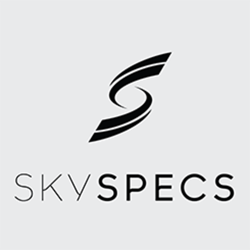 ANN ARBOR, Mich. – Nov. 9, 2015 – SkySpecs, Inc., an industry leader in drone collision avoidance and provider of an automated drone infrastructure inspection platform, announced today that it raised $3.0 million in a Series A round led by Venture Investors. The Series A round also included new investment from Huron River Ventures, Amherst Fund, and Michigan Angel Fund, along with additional investment from Invest Michigan. "SkySpecs is incredibly excited to be working with Venture Investors, Huron River Ventures, and the rest of our Midwest syndicate. We are confident that this group of investors will provide the guidance and resources SkySpecs needs to become the business we've always envisioned," said Danny Ellis, CEO of SkySpecs.
Jim Adox, Managing Director at Venture Investors talked about the key differences he saw in the company, "Unlike other drone companies on the market that are claiming to do it all, SkySpecs has a market-ready solution focused on dominating industrial inspection, and then scaling to adjacent markets. In addition, SkySpecs' robust collision avoidance technology allows it to go after commercial verticals its competitors can't pursue."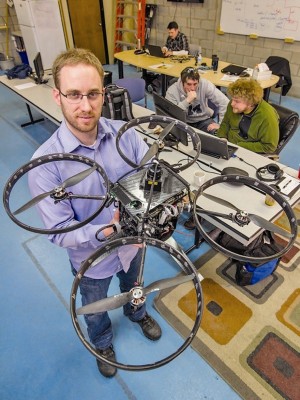 Every major industry is evaluating how drones can be used to increase productivity, profitability, and worker safety. Despite their great potential, drones are not intuitive to fly, a problem which is exacerbated when utilizing UAVs near expensive assets. With increasing attention being paid to drone capabilities, the need for commercial enterprise solutions that can help mobilize drones has emerged.
SkySpecs' patent-pending collision-avoidance software and hardware has the ability to "lock-on" and maintain a specified distance from a target object, reducing the need for costly pilot or operator training, and ensuring maximum safety. In addition to setting the industry standard for collision avoidance, SkySpecs is working directly with commercial customers to launch its automated drone inspection service in Q1 2016. Tom Brady, CTO of SkySpecs, said that the team is excited to begin carrying out industrial inspections, "There's a huge opportunity to augment existing inspection processes that are labor intensive, dirty, or dangerous with a drone. Technicians and engineers will be able to make decisions about our critical infrastructure faster and safer than they've ever done before."
Ellis noted that the Series A funding would, "allow SkySpecs to launch its automated drone inspection service into the wind turbine inspection market, as well as expand to new infrastructure inspection markets like cell towers, bridges, and sewers." Ellis explained that SkySpecs will deploy the funds to, "grow our team, build out our field operations, and continue to develop the next generation of autonomous drone software."
The choice to remain in the Midwest was a deliberate one for the team that first met as graduate students at the University of Michigan. Ellis recalled, "We originated in Ann Arbor, and are proud to be growing our business here. After many years of research and development, we are ready to expand our strong and capable team, and go to market with our industry leading solution.
Contact Information: Danny Ellis, CEO, SkySpecs, Inc. – [email protected]
---
About SkySpecs
SkySpecs deploys autonomous drones as an aerial workforce to conduct safe, affordable, and automated infrastructure inspections.