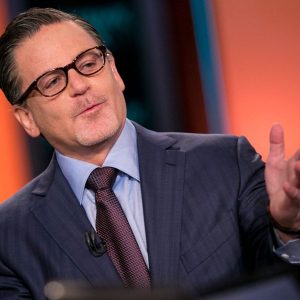 Dan Gilbert
Entrepreneur of the Year
Michigan has experienced, competitive entrepreneurs, like Dan Gilbert, who are willing to take risks.  The Entrepreneur of the Year nominees are innovators who are fostering a vibrant entrepreneurial community and are setting the stage for the next generation of startups and entrepreneurs in Michigan.
Dan Gilbert is the chairman and founder of Rock Ventures and Quicken Loans Inc., the owner of the Cleveland Cavaliers, Cleveland Monsters, Cleveland Gladiators and the NBA Development League's Canton Charge. He has invested $2.5 billion in Detroit's entrepreneurial community, hired 4,000 software engineers, co-founded Courtside Ventures and MVCA members, Detroit Venture Partners and Ludlow Ventures. He is also launching a new fund of funds based in Detroit. Under Dan's leadership, Quicken Loans launched a $1 million startup competition in 2017. These initiatives have been instrumental in the revival of Detroit and its entrepreneurial resurgence.
---