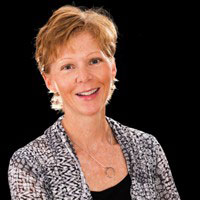 Linda Chamberlain, Ph.D.

Linda Chamberlain, Ph.D. graduated from the Michigan Venture Fellows Program in 2014 while she was an associate with Michigan Accelerator Fund.  Dr. Chamberlain is currently the CEO for Michigan-based nanoRETE, a Michigan Accelerator Fund portfolio company.
Dr. Chamberlain has led strategic business and product development at Fortune 200, mid-sized and start-up companies for more than 20 years, including Shell Chemical, Honeywell, and Johnson Controls. Most recently she led global strategy and product commercialization for GFT. Prior to this, Linda worked as Executive Director for the West Michigan Science and Technology Initiative, a business accelerator focused on commercialization of life science products and technologies, and as Executive Director for the Center for Entrepreneurship and Innovation at Grand Valley State University. She is also the owner and principle of InnoValuation®, a company that focuses on insuring companies have the processes and tools to extract the full value of their innovations. Dr. Chamberlain received both her BS and PhD in Chemistry from Purdue University. Dr. Chamberlain has served or is serving on the boards of MichBio, the Michigan Israel Business Bridge, Surge Medical, Clinxus, MetalFlow, Kidtelligent, and Frederik Meijer Gardens.
---