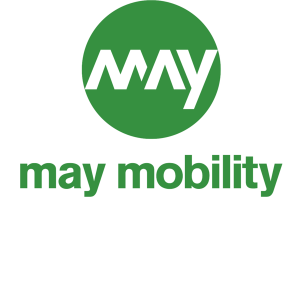 May Mobility
Up-and-Coming Company of the Year Award
The Up-and-Coming Company of the Year Award recognizes Michigan companies across all stages of growth that are producing groundbreaking solutions in their industry. May Mobility is making a national impact by transforming legacy industries.
May Mobility is an Ann Arbor-based mobility company founded by Edwin Olson, Alisyn Malek and Steve Vozar that unlocks a better life today with self-driving transportation. Debuted at the Y Combinator Demo Day in August 2017, the company has raised $11.5 million to date with investment from Michigan-based investors, including Ludlow Ventures and Detroit Venture Partners. May Mobility recently signed an agreement with Magna, one of the world's largest automotive suppliers, to scale up production to hundreds, and eventually thousands of self-driving EVs. In June 2018, the company announced the first commercial deployment of autonomous vehicles on public streets in the U.S. In partnership with Bedrock, a full-service real estate firm, May Mobility embedded its self-driving vehicles into the daily fabric of downtown Detroit to combat traffic congestion and improve the rider experience by reducing wait times.
---
---