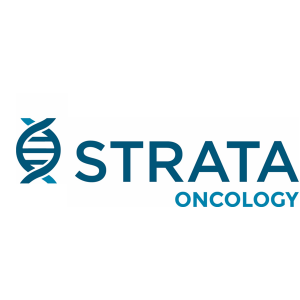 Strata Oncology
Up-and-Coming Company of the Year Award
The Up-and-Coming Company of the Year Award recognizes Michigan companies across all stages of growth that are producing groundbreaking solutions in their industry. The following nominee is making a national impact by transforming legacy industries.
Strata Oncology is an Ann Arbor-based life sciences company founded by Dan Rhodes, Scott Tomlins and Keith Flaherty that is transforming cancer care by systematizing precision oncology across a large network of health systems and pharma companies. In 2018, the company raised $26 million in a Series B funding round, led by Pfizer and Merck, and has received investment from multiple Michigan-based investors including Arboretum Ventures, Baird Capital, eLab Ventures, and Renaissance Venture Capital Fund. This year, Strata Oncology also announced a collaboration with Puma Biotechnology to accelerate patient enrollment on Puma's HER2 Mutation Basket Study (SUMMIT Trial). With the new funding, the company plans to expand its Precision Oncology Network and develop clinical-genomic data and software solutions to streamline health system precision medicine workflows and catalyze new clinical research opportunities.
---
---