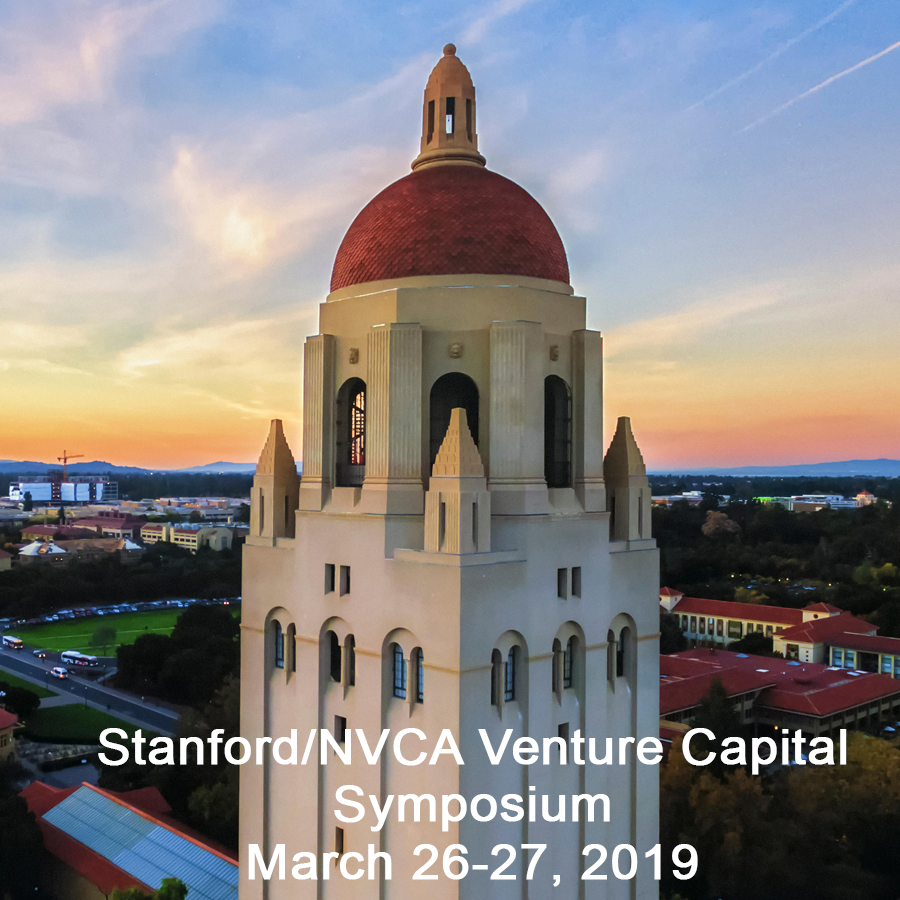 The journey from emerging manager to successful venture capitalist involves navigating tough decisions and challenges. How you raise your fund from LPs and manage that relationship, how you deal with investment failures, and how you manage your fund and partnership are all critical to your success as a VC. Learn from experts and leaders in the industry on how to tackle these (and more!) by joining Stanford and NVCA for its second annual Venture Capital Symposium on March 26-27, 2019.
The Stanford/NVCA Venture Capital Symposium offers practical guidance on achieving success as a venture capitalist in a rapidly changing marketplace. Learn to respond effectively to new governance challenges at venture capital firms and at portfolio companies, and explore best practices in fund management and limited partner relationships. Speakers include leading venture capitalists, limited partners, CEOs, regulators, attorneys, and scholars.
This year's keynote speakers include Bill Gurley of Benchmark Capital, Reid Hoffman of Greylock Partners, Katie Haun of Andreessen Horowitz and Valerie Szczepanik of the U.S. Securities and Exchange Commission.
Topics for 2019 will include:
Board-Founder Dynamics
Managing a Fund
Culture and Ethics
Exits: Acquisitions, IPOs, Direct Offerings and Secondary Markets
Conflicts of Interest and Fiduciary Duties
Succession Planning
The Limited Partner Perspective
Creative Ways CVCs Move the Needle for Portfolio Companies
How to Register
Please note that the Stanford/NVCA Venture Capital Symposium is limited to members of VC firms (e.g. partners, principals, associates, analysts, EIRs, GCs, etc.) and board members, senior executives or GCs of venture-backed companies, including CEOs/founders and independent directors. Admission to the Symposium is open only to qualified participants as determined by the program co-directors.
Stay up to date with promotions, speakers, and session information by joining their mailing list.