By Maureen Miller Brosnan, Executive Director, MVCA
Ni hao!
Last month, the Michigan Venture Capital Association was invited to join an international delegation of experts from the global entrepreneurial and investment economy for the International Forum on Innovation and Investment, which took place at three different events in three cities –Qingdao, Beijing and Dezhou.  Leaders of innovation and investment from universities, business and investment funds from all over the world were invited to speak and address important issues related to innovation, education, incubation, investment, technology commercialization, and intellectual property protection in Beijing and Qingdao and to attend grand opening of the Dezhou Economic Pilot Zone in China's Solar City.  MVCA's executive director, Maureen Miller Brosnan, was honored to represent Michigan's entrepreneurial and investment community on this fascinating and informative trip!  The message that Michigan is a venture capital center of excellence in the United States resonated deeply with our new friends half-way around the world.  Today she gives us the inside scoop on her recent trip to the fastest growing economy in the world.
September 14, 2015 – September 15, 2015 – Travel to Beijing and Qingdao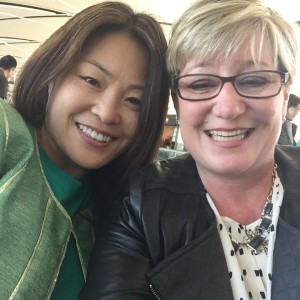 Monday and Tuesday were travel days.  I took a direct flight from Detroit Metro Airport to Beijing with my host Silka Wu, President of Chinese Business Solutions.  The 14-hour flight to China is made significantly easier with non-stop routes from our own Detroit Metro Airport!
From Beijing, we caught a connecting flight to Qingdao, where Silka and I met up with Blair Poetschke, Advisor of Canada International Research Centre and the former Director General of International Trade in Ontario Province.  Blair is an angel investor and closely connected with the venture capital community in Canada
September 16, 2015 – Qingdao, China
The conference was held in the West Coast New Development Zone, Qingdao, China.  This is truly a city that abides by the philosophy "if you build it, they will come." The economic development zone is valued at $21.1 billion and it claims a population of 1.8 million, with planned growth for 2.4 million people.   Surprisingly, the roads had barely any traffic when we arrived around 11:30 pm the night before, and even during "rush hour" the next day it was easy to traverse the city.  There were many beautiful buildings ready for occupancy, well-developed roads and plenty of green space in this coastal city. Situated aside the Yellow Sea, Qingdao is a resort community with beachfront high-rises, a beautiful coastline and it appears poised to reach the government's goal to become one of China's key areas for innovation and investment.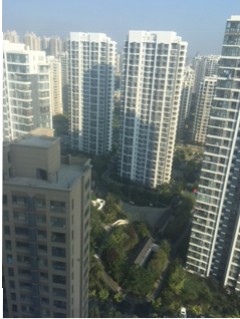 Much like Michigan back in 2003, China finds that with the acceleration of globalization, more international scientific research and an urgent need for the transformation of Chinese industry from its manufacturing focus, an unprecedented opportunity for entrepreneurial growth and advancement has been created.  China is interested in cooperating and partnering with international innovations and investment to advance that growth.
To that end, the conference we attended was entitled "The International Forum on Innovation and Investment." It was created in response to a call from the State President of China Li Keqiang for "mass entrepreneurship and innovation," in a speech he gave in February 2015.  The purpose of the conference was to stimulate social innovation potential and entrepreneurial enthusiasm and create more interest in Chinese innovation and public entrepreneurship. The conference was hosted by both the International University Innovation Alliance (the organization founded by the Chinese government to build a platform for innovation and entrepreneurship by working with a number of world-renowned universities to establish cooperative partnerships) and the Qingdao West Coast New Development Zone.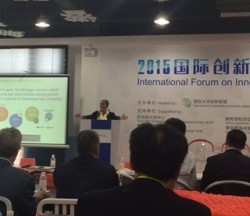 Topics for the sessions included:
The Chinese View in the Global Trend of Innovation
West Cost New Development Zone's Global Opportunities
Innovation Education in the Big Data Era
Once the remarks were concluded we headed to the opening ceremony of Qingdao's newest incubator.  Fully outfitted in just 11 days with all the "cool" furniture and gadgets (foosball tables, treadmills, ping pong tables, basketball hoops) we've come to expect in creative spaces, the IUIA's Qingdao Incubator had a feel familiar to anyone who has spent time in an incubator.  There was an official contract signing with many Chinese government officials present and representatives from Israel, Canada, Great Britain and France, who have partnered with China in creating the incubator.
From there it was on to tour the IUIA's future development site for the advancement of the film industry and then on to Weidong Park.
A four-hour flight back to Beijing ended the day and a good night's sleep was needed to prepare for the next day's conference in Beijing!
September 17, 2015 – Beijing, China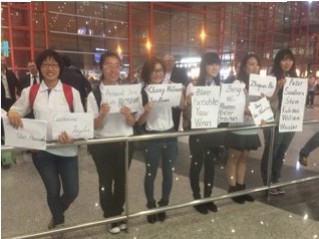 The International Forum on Innovation and Investment continued in Beijing.  The conference celebrated the inauguration of the Innovation Incubators – the China-France Incubator and the Chine-Israel Incubator.
Topics for the sessions include:
The New Opportunities of Innovation Investment
The Internationalization and Localization of Incubators
A New Road of Innovation Education
Commercializing Technology & Intellectual Property Protection
The Place Global Innovation Incubator Initiation Ceremony
Top Chinese officials introduced the ecosystem in China and Dr. C.D. Mote, President US National Academy of Engineering gave the keynote address. The keynote speaker was the Israeli Ambassador to China, who spoke to the importance of raising children with an entrepreneurial spirit.
September 18, 2015 – Dezhou, China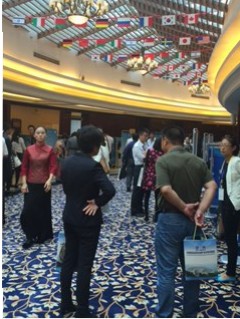 The international business forum was hosted during the opening ceremony of the New Energy & Bio Industry Commercialization & Talent Attraction Pilot Zone in DeZhou, China's Solar City.  The pilot zone is designed to support commercialization of renewable energy and life sciences and was the official call for eligible projects.  Sessions throughout the day outlined some of the partnerships and funding opportunities for new projects.
Dezhou is located in the northwest area of the Shandong Province and boasts a population of 5.7 million residents.  Their motto is "Dezhou, a magnet for talent, a land of happiness."
MVCA was provided with meeting space to discuss possible business opportunities with professionals looking to learn more about Michigan and the venture capital community MVCA represents.
The official ceremony for recognizing the grand opening of the economic development zone was loaded with diplomats and formality.   There were over 500 people in attendance, but we were honored to find ourselves positioned in the second row of guests – seats of honor in Chinese culture.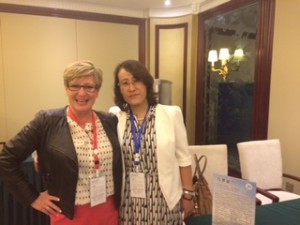 The conference concluded with a formal dinner where I was the honored guest of representatives from the Chinese ministry of science and technology.  At dinner I learned that Dezhou is famous for its chicken!  Chinese folklore says that if you need to get somewhere fast, eat the leg, but if you need to get there really fast, eat the wing.  I had a train to catch so I grabbed a wing, ate it in the fashion described by my hosts, and was off!
My takeaway from these phenomenal few days in China was that there appear to be opportunities for Michigan to build partnerships with innovators and investors in the country, due in large part to the groundwork that has been laid by Governor Snyder.  MVCA will continue to explore these opportunities and build on the relationships that were cultivated on this trip.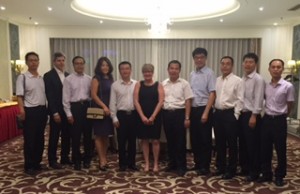 ---
About Maureen Miller Brosnan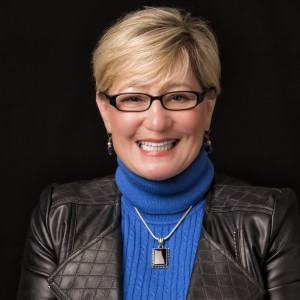 Maureen has 27 years experience in the non-profit sector. As the Executive Director of the Michigan Venture Capital Association she oversees the organization's strategy and direction, and creates awareness and support of Michigan venture capital firms and activity. In addition to her role at MVCA, Maureen is currently president of the Livonia City Council and has served on the city council for almost 16 years. She is also chair of the board of directors of St. Mary Mercy Hospital in Livonia, Mich., and is a member of the executive committee of the Board of Directors of the St. Joseph Mercy Health System.
She is a former member of the Michigan State Transportation Commission where she chaired the audit subcommittee. She served on the executive team for Governor Jennifer Granholm's 2002 campaign and as the campaign manager in Judge Connie Kelley's statewide race for the Michigan Supreme Court in 2012.
Brosnan is a graduate of Central Michigan University, where she earned a bachelor of applied arts degree in journalism and public relations.