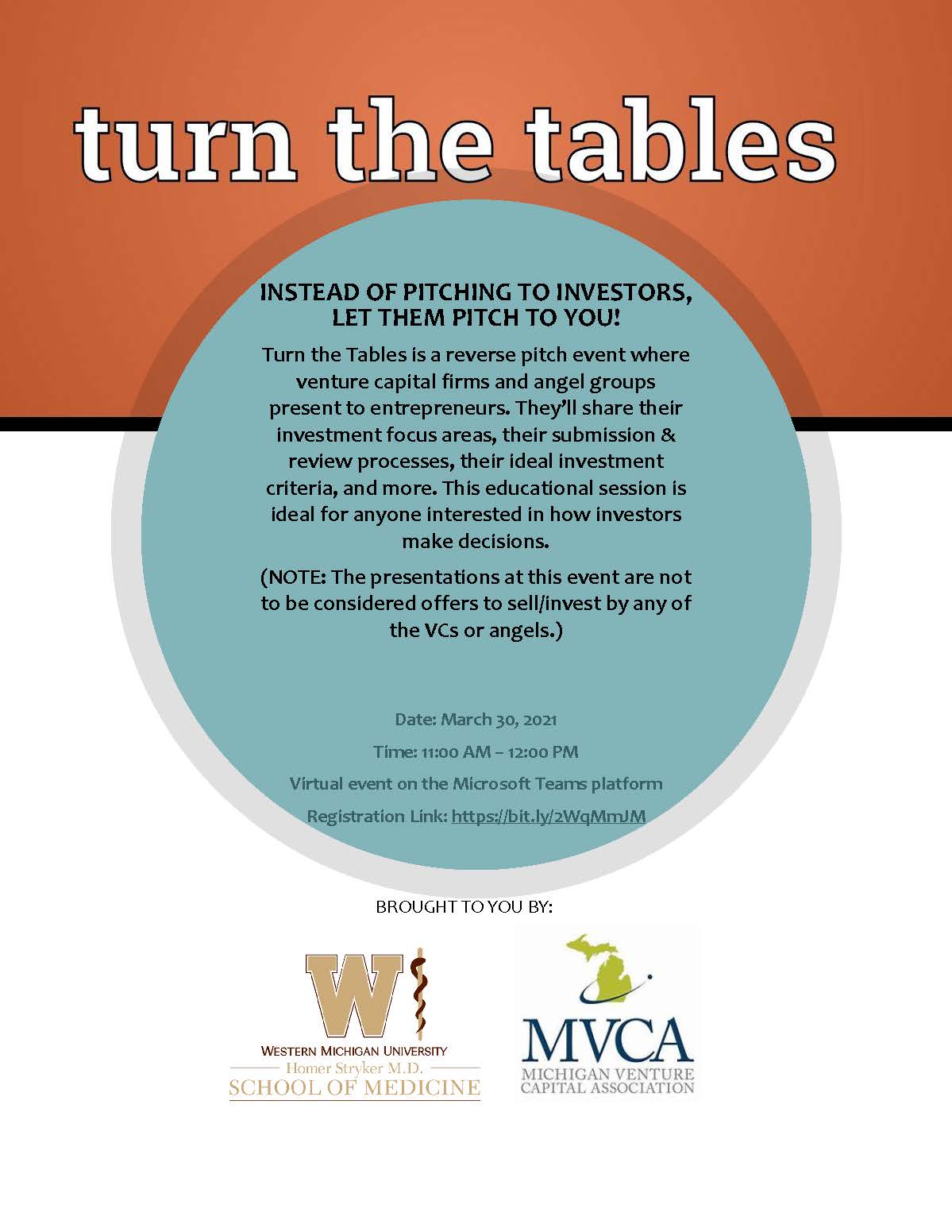 The Western Michigan University WMed Innovation Center and Michigan Venture Capital Association are partnering to offer a series of educational seminars in 2021.
Turn the Tables is a virtual one-hour reverse pitch series that will take place 3X this year. The purpose of the event series is to educate entrepreneurs and entrepreneurial ecosystem service providers about the various funding organizations around the state.
Each event will feature 15-minute presentations from representatives of three venture capital firms/angel groups. The representatives will talk about their firms/groups and what they look for in investment opportunities (industry, round, geography, etc.). Each presentation is followed by a 5-minute Q&A session during which the audience can learn more about the investment process.
The first event will take place on March 30th (11:00 AM – 12:00 PM. The featured venture capitalists who are slated to present include Charlie Moret and Jim Tenzillo from Invest Michigan as well as Jeff Wesley and Prem Bodagala from Michigan Rise.
To register, https://eventactions.com/eareg.aspx?ea=Rsvp