As the 2017 MVCA Annual Awards Dinner rolls around the corner, MVCA is looking back at one of our previous awards known as The "100" Award with a special spotlight on one of our first awardees – Neogen! The following awardees earned The "100" Award by achieving significant capital or funding milestones in Michigan's entrepreneurial and investment community.
---
Looking back at some of the most significant funding milestones in Michigan's entrepreneurial and investment community, Neogen is one of the first companies that comes to mind. Neogen is a Lansing-based life sciences company that develops and markets products dedicated to food and animal safety. The company was founded in 1981 by Jim Herbert and Ted Doan of Doan Associates- one of the three pioneers of Michigan's venture capital community – to license and utilize MSU technologies. Herbert was the founding CEO of the company and remained in that position until September 2017, building the company to $400 million in annual sales and a three billion market valuation.
Doan Associates led the early round of capital up to the company's IPO in 1989, and MVCA member, MSU Foundation, participated in two rounds of funding totaling $500K of investment. The investment and partnership with MSU Foundation were instrumental in building the life sciences community, which is now one of the largest sectors of capital investment in Michigan. In fact, according to the 2017 MVCA Research Report, the life sciences sector represents 42 percent of total capital invested!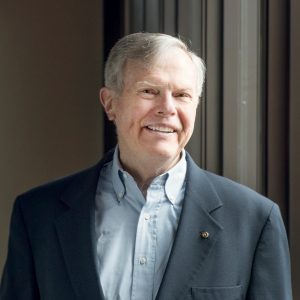 MVCA Member and 2017 MVCA Annual Awards Dinner Lifetime Achievement Award nominee, Ian Bund of Plymouth Growth Partners, was managing partner of Doan Associates during Neogen's formation and played a key role in its success. Now, the company employs over 1,000 employees and has offices located worldwide. In 2008, the company won The "100" Award in recognition of its milestone of reaching $100 million in revenue.
"Neogen has become one of the most successful venture-backed companies in Michigan's history when measured by sales, achievement, sales growth and market capitalization," said Ian Bund, senior advisor and founding partner of Plymouth Growth Partners. "The key to the company's success was the great capabilities of its founding and sustaining CEO, Jim Herbert, and the important insight he and his management team had into the needs of the agriculture and animal health industry."
The MVCA "100" Award Winners: Then and Now
In 2016, Fontinalis Partners' portfolio company Telogis was acquired by Verizon, making it the then-largest ever exit in sector history, and also marked the closure of the firm's second $100 million fund. This year, the company announced its portfolio company, nuTonomy, was acquired by Delphi for $450 million.
In 2015, the company raised a $30 million Series C round, bringing total venture funding in the company to $48 million, and increased its headcount to 100 employees. Now, the company is up for the 2017 Entrepreneur of the Year award in recognition of its record-breaking $70 million funding round and $1.17 billion market valuation. The company has also doubled its headcount to over 500 team members.
In 2014, Detroit Labs, built over 100 mobile apps. The company now has over 100 employees with plans to hire more talent, and in 2013, it was reported that it planned to generate $3.2 million in revenue that year.
In 2012, the company achieved over $150 million in revenue and grew to 137 employees. In 2017, the company made significant product updates, including a wireless charging base for iPhone 8, iPhone 8 Plus, and iPhone X and introduced a portable USB-C charging solution for MacBook and MacBook Pro.
In 2012, Arboretum Ventures celebrated its third fund that closed at over $100 million. In 2015, the company closed its fourth fund at $220 million and went on to win the Capital Event of the Year Award. Since then, the firm has worked with National Venture Capital Association (NVCA) on national policy initiatives and MVCA Board Member, Tom Shehab, was promoted to Managing Director!
In 2010, the company raised over $100 million in venture funding. The company had its IPO in 2015 and this year, announced the completion of patient enrollment in the Phase 3 study, TANGO, evaluating CER-001 in HDL genetic deficiency.
In 2009, the company increased its headcount to 100 employees.  Today, Asterand Bioscience is the leading global provider of high quality, well-characterized human tissue and human tissue-based research solutions to drug discovery scientists.  The company was recently awarded a $6.5 million contract from the National Institutes of Health to provide oncology specimens with associated clinical data to the Clinical Proteomic Tumor Analysis Consortium.
This year, MVCA is excited to celebrate 12 outstanding nominees who are contributing to Michigan's entrepreneurial and investment community! Register for the 2017 MVCA Annual Awards Dinner on November 15. You don't want to miss it!