Are you an entrepreneur with a high-potential, technology-based company in Michigan seeking growth equity capital? University of Michigan (UM) Ross School of Business is accepting applications to participate in its "Financing Technology Commercialization" program – free of charge – during Fall 2017. The deadline to apply is August 7, 2017.
---
Share on Twitter: Are you an #entrepreneur seeking #capital for your #startup? Apply to "Financing #Tech Commercialization" program! https://ctt.ec/R84VT+
---
Over its 12-year history, the "Financing Technology Commercialization" program directed by David Brophy, Professor of Finance, Ross School of Business, University of Michigan has helped 175 startups. Many of these startups have achieved additional funding and are rapidly expanding throughout the United States.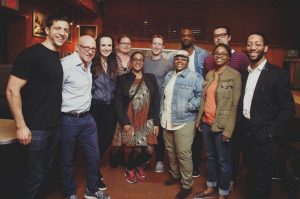 SPLT, a Detroit-based enterprise carpooling service and graduate of the TechStars Mobility program, has a presence in Atlanta, Austin, Detroit, Mexico City, New York, and San Francisco. The company's seed funding investors included Ann Arbor Spark, Fontinalis Partners, and TechStars.
Additionally, Neurable, a breakthrough brain-computer interface (BCI) technology startup based in Ann Arbor, has recently secured funding from Zell Lurie Founders Fund. The investment builds on a $2 million seed round Neurable announced in December 2016 and will support the company's continued success and growth.
The program will help your growing startup by providing:
A dedicated team of six UM graduate and undergraduate students from all units of UM, with academic and work experience, matched to your company's needs.
Two local mentors (serial entrepreneurs) matched to your team and working hands-on with you and your company for the entire 90-day Fall Term.
Mentoring engagement from a platform of nation-wide adjunct mentors (serial entrepreneurs) via Blue Jeans.
Personal access during the Term to angel and venture capital investors, and an opportunity to pitch in person and by Blue Jeans to regional and national venture investors, angel, venture capital and corporate.
Requirements:
Continuous engagement with the personal assets described above for the 90 day Fall Term with negotiation rights to continue these relationships thereafter.
Participate in a three-hour meeting at Ross on Wednesday evening and one meeting every week at your company's place of business as arranged.
To Apply, fill out this form and submit it to Professor David Brophy ([email protected]), by August 7, 2017