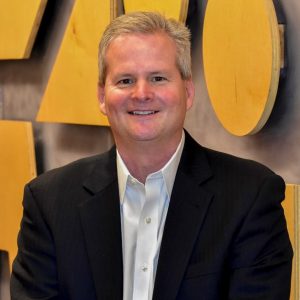 In January, Jeff Wesley was named executive director of Red Cedar Ventures! Prior to joining Red Cedar Ventures, he was the CEO of Two Men and Truck International. He also served as the President of Accu-Bite Dental Supply, after beginning his career at Deloitte. Wesley has significant experience in leading and scaling private companies to record success.
In this exclusive guest post, Wesley shares what the firm looks for when investing in a startup and why he's bullish about the future of Red Cedar Ventures.
---
MVCA spoke with Dave Washburn of MSU Foundation in October about the growth of Red Cedars Ventures and the impact of universities on the growth of Michigan's entrepreneurial and investment community. For those who aren't familiar, what is Red Cedar Ventures?
Red Cedar Ventures' mission is focused on growing Michigan State University-based startup companies, as well as accelerating the commercialization of technologies being researched and developed at MSU.
The company manages two funds: Pre-Seed and Opportunity. Annually, the Pre-Seed Fund invests approximately $750k into newly created startups. The Opportunity Fund, established in 2016, is one of the few Venture Capital funds in Lansing and is available to help fund the commercialization of these successful startups, working closely with the angel and venture capital community.
How many investments have been made?
Since Red Cedar Ventures's inception, in 2014, we have deployed over $2.75M, investing in over twenty-five startup companies. Those companies went on to leverage those dollars to raise $48M in capital. Our organization gets the chance to invest in the inspired technologies created at Michigan State University. Ultimately, our investments help to create new companies, more local jobs—as well as nurture the creative talents of the researchers, faculty, and students at Michigan State University.
Our activities and investments don't happen in a vacuum. We work closely with our community partners, and, together, we're continually building, refining, and crafting a robust, thriving entrepreneurial ecosystem, right here in the heart of Michigan.
How are these organizations/companies formed?
Most of these organizations are formed through the efforts and talents of the teams at Spartan Innovations, the MSU Hatch, and MSU Technologies. We have an awesome team of leaders on the ground who work directly with MSU's faculty and students to provide guidance and support for their ideas—ideas that, when nurtured, take shape as new startups. So many students and faculty members have breakthrough ideas, and the teams do tremendous work to guide them through the cultivation process.
Why are you bullish about Red Cedar's future?
Michigan State University has a commitment and passion to continue to invest and foster the entrepreneurial ecosystem. To date, it has produced some remarkable companies, like CiBO Technologies, SU(2) Systems, Switched Source, TheraB Medical, TreeBorn, York Project, VADE Nutrition . . . and so many more. I believe we are only getting started. And we're seeing the pipeline of companies and technologies grow daily. The world is about technology disruption and innovation; Michigan State is a leader in these changing times, and we're here to ensure that leadership.
Does Red Cedar Ventures invest in a particular sector? Over the years, what kinds of companies have attracted its investment?
What I find exciting is Red Cedar's investment diversity. Our portfolio of startups—like the ones previously listed—reflects the curiosity and innovation of the minds driving these companies. Each one leverages the talents, impact, and capabilities found at Michigan State.
For instance, CiBO Technologies partners within the agricultural space, optimizing crop yields by helping farmers and decision makers solve critical challenges. SU2 Systems is a multi-asset trading investment platform; York Project is a clothing design company with a social-good mission, employing Detroiters and giving back to the community. TreeBorn uses Michigan chestnuts, providing more than 20 Michigan craft breweries a unique, delicious product. We also have new life sciences companies working in the medical space working; these startups are developing treatments that will have direct, positive impacts on all our lives. For instance, TheraB Medical will change those first critical, bonding moments between mother and child with its jaundice treatment blanket.
Tell me more about the people who started these organizations?
Each of our companies' founders are extraordinary people. Joe Johnson, who started VADE Nutrition, is a former MSU wrestler and is very active in Athletes in Action. Alexa Jones, a founder of TheraB Medical, initially took a position at Goldman Sachs; but she decided instead her true passion lies in growing her startup and making life better for so many mothers and babies. The leaders behind the Rosh Sensor, a device that detects concussion severity, are two MSU Chemistry professors, Marcos Dantos and Gary Blanchard. They are committed to helping kids safely play sports.
What are you enjoying most about the portfolio companies?
I enjoy learning their stories and getting to know the people behind each company. Each organization I work with has a passion for its product or service. Each one has a vision for their respective startups and their futures. These are awesome people trying to help others and make a difference. I'm inspired by their effort. And I believe we can harness their passions for change and innovation; we can use their talents and motivation to move them forward. I'm blessed Michigan State cares deeply for the faculty and students and wants to put them in the best position for success; I'm happy to be here to contribute to their success.