Tim Parker to Lead Michigan's Leading Angel Network,
Organization Deploys $3.5 Million during 2016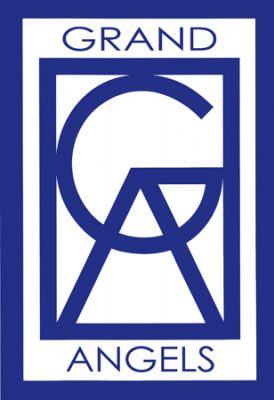 HOLLAND, Mich., November 16, 2016,— MVCA member Grand Angels, Michigan's leading angel investment network today announced Timothy Parker has become the organization's second president in the 13-year history of the organization. Parker officially succeeded Jody Vanderwel, following a unanimous vote of the Grand Angels Board of Managers, and immediately started as the organization's president.
The leadership shift comes as Grand Angels continues to raise its profile and activity in the Midwest and nationally, bringing attention and funding to early-stage entrepreneurial companies so they can grow and boost employment and economic activity in the region. During 2016, Grand Angels invested more than $3.5 million into local and Midwest startups, expanding its portfolio by more than 11 percent.
Parker is an energetic entrepreneur and global business leader with a passion for developing people, products and processes. With more than 25 years of experience in consumer goods, agriculture and automotive industries, he brings with him a broad background of product development, commercialization strategy, design, intellectual property and operations.
"Tim Parker has demonstrated strong results and ability to drive global change across numerous organizations, and his background aligns with Grand Angels' investment strategy," said Jody Vanderwel, outgoing president of Grand Angels. "As investors, we bring with us valuable experiences that help guide the entrepreneurs with whom we work and Tim's experience building new products and introducing them to global markets will be an invaluable asset to our portfolio."
Parker's most recent experience is as the founder of T.S. Parker Global, an export, trading and consulting startup with the goal of increasing trade between Michigan and Asian markets. During his time as an entrepreneur, Parker obtained exclusive rights to Asia for 15 U.S. brands, representing more than 120 SKUs and establishing relationships with major retailers in China, Hong Kong, Taiwan, Japan, South Korea and others.
"West Michigan is a leader. I saw this during my corporate experience and when I was out on my own. The things we make here are playing in a global market," said Parker. "I am excited to bring my international perspective to the Grand Angels as well as my background in engineering and advanced product development to its portfolio and help drive growth."
Prior to starting on his own, Parker spent 17 years at Bissell, Incorporated, including eight years as its vice president of research and development. During his tenure Bissell's sales grew seven-fold.  He led the company's expansion into Asia-Pacific markets. Parker also spent four years as an engineer at the former Prince Corporation.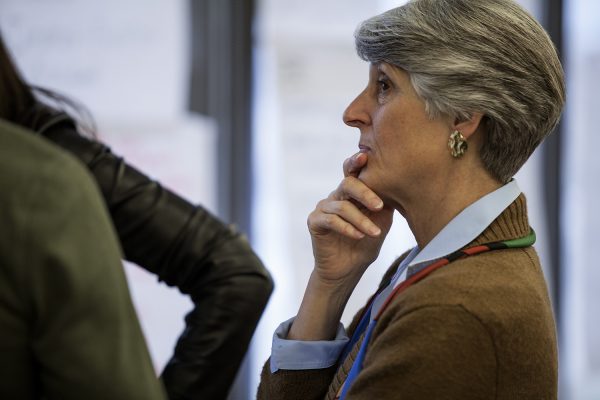 Parker will begin his work to succeed Vanderwel immediately. During her 12 years as president, Vanderwel has accelerated the growth of the Grand Angels' organization and increased its visibility and influence within the state's growing venture capital and startup ecosystem. Vanderwel will remain active on the investment committee of the Grand Angels Venture Fund, the committed capital fund created by Grand Angels members in 2015. She will also remain active on the board of the Michigan Venture Capital Association and continue to be active in the region's angel investing community.
Like many angel groups, Grand Angels is a group of individuals who invest funds into early-stage companies. Each member is committed to using their financial, intellectual and networking capabilities to foster success in emerging West Michigan companies and enhance economic development. It's committed capital fund, the Grand Angels Venture Fund provides follow-on investments for portfolio companies and new investments in B2B technology, advanced manufacturing, advanced agriculture technology and life sciences companies that are currently generating revenues, or are pre-revenue with a clear path to exit.
About Grand Angels
Grand Angels is committed to using financial, intellectual and social capital to build a strong entrepreneurial ecosystem that enhances the economic development of West Michigan. The organization directs its investments on startups that have a positive effect on our region through business growth, job creation, and the attraction and retention of local talent. In addition to its early stage investment activity, Grand Angels members serve on panels, judge pitch competitions, and mentor entrepreneurs through organizations including the Accelerate Michigan competition, Hope Entrepreneurship Initiative, and Grand Valley State University Seidman College of Business Center for Entrepreneurship & Innovation. Details at www.grandangels.org.
# # #