MGCS Features Inaugural VC University LIVE Program!
The Center for Venture Capital and Private Equity Finance (CVP) at the Ross School of Business will co-host the inaugural VC University LIVE program in conjunction with this year's Midwest Growth Capital Symposium in Ann Arbor! The CVP is partnering with the National Venture Capital Association (NVCA) and the University of California, Berkeley, School of… read more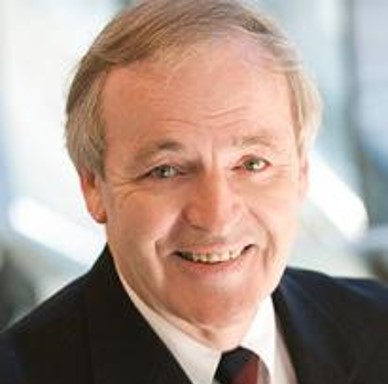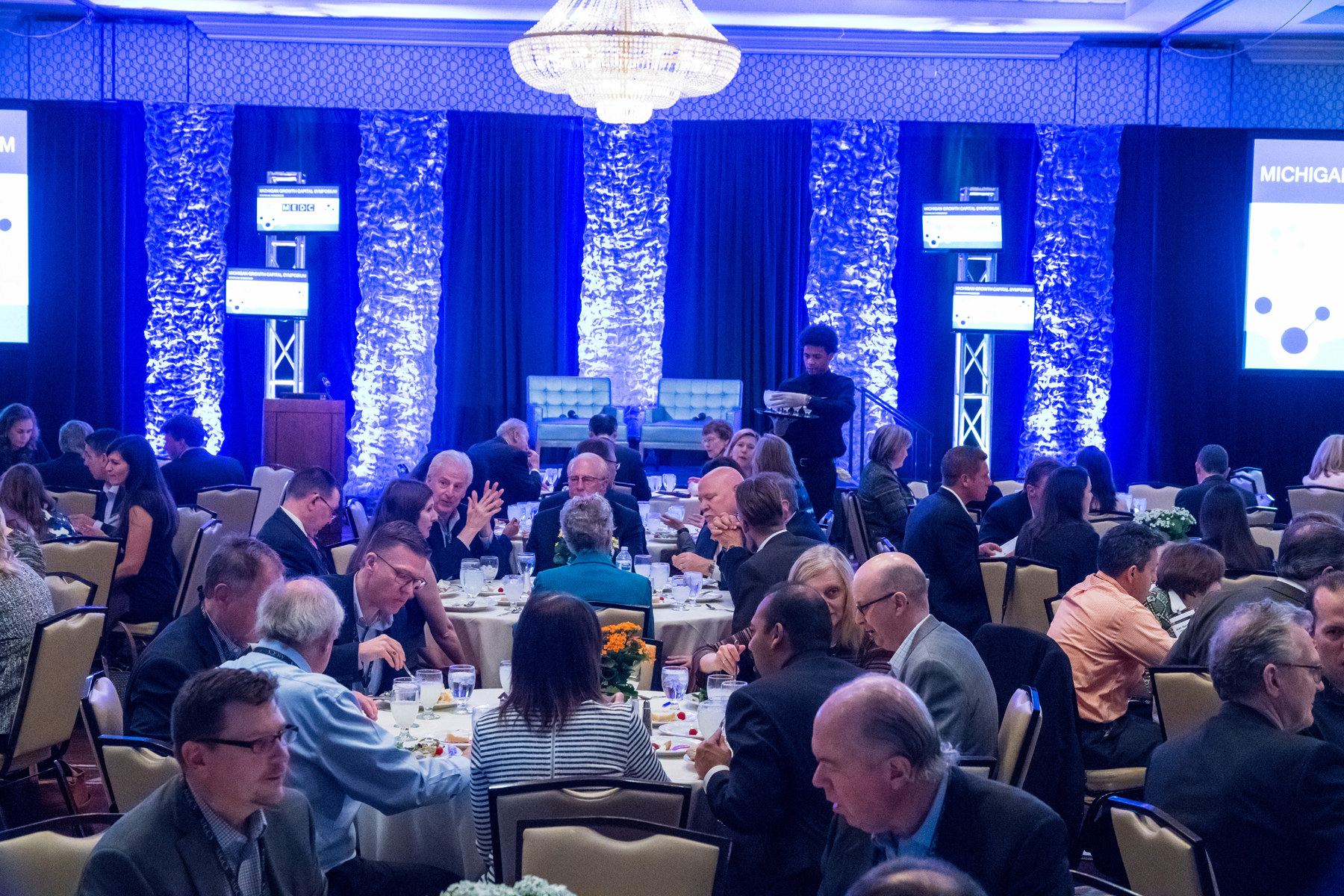 Save the Date for the Midwest Growth Capital Symposium!
2019 Event to Focus on the Tech Transfer Successes out of the Region's Big 10 Research Universities The Midwest Growth Capital Symposium (MGCS), the premier platform for Midwest emerging growth companies seeking funding to connect with investors, announced that its 2019 event will take place May 14-15 at the Marriott Resort in Ypsilanti, Mich. More… read more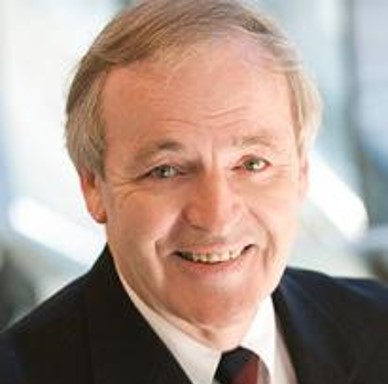 Work with Prof. David Brophy to Grow Your High-Tech Startup!
Are you an entrepreneur with a high-potential, technology-based company in Michigan seeking growth equity capital? University of Michigan (UM) Ross School of Business is accepting applications to participate in its "Financing Technology Commercialization" program – free of charge – during Fall 2017. The deadline to apply is August 7, 2017. Share on Twitter: Are you an #entrepreneur… read more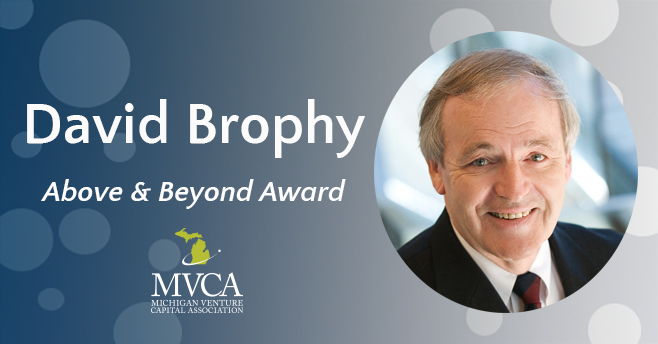 David Brophy, Above & Beyond Award!
Thirty-five years ago, Dr. David Brophy saw the need for an event where entrepreneurs could showcase ideas and connect with early-stage investors.  The event he founded, the Michigan Growth Capital Symposium, grew into the Midwest's premier gathering of high-growth companies in new and emerging technologies. Dr. Brophy, now professor of finance at The Ross School… read more
Detroit Free Press: GM's venture capital fund invests millions in high-tech entrepreneurs
http://www.freep.com/article/20110826/BUSINESS0101/108260458/GM-s-venture-capital-fund-invests-millions-in-high-tech-entrepreneurs?odyssey=tab|mostpopular|text|FRONTPAGE GM Ventures' Jon Lauckner promises that the venture-capital fund he runs isn't a "ZIP code investor." Still, four of the six firms in which General Motors has invested now have ties to the company's home state of Michigan. Sakti3, an electric-vehicle battery maker, is based in Ann Arbor and run by a University of… read more
Detroit Free Press: GM's venture capital fund invests millions in high-tech entrepreneurs
http://www.freep.com/article/20110826/BUSINESS0101/108260458/GM-s-venture-capital-fund-invests-millions-in-high-tech-entrepreneurs?odyssey=tab|mostpopular|text|FRONTPAGE GM Ventures' Jon Lauckner promises that the venture-capital fund he runs isn't a "ZIP code investor." Still, four of the six firms in which General Motors has invested now have ties to the company's home state of Michigan. Sakti3, an electric-vehicle battery maker, is based in Ann Arbor and run by a University of… read more
MGCS celebrates 30 years of bringing together entrepreneurs and investors
MVCA members helped Prof. David Brophy and the U-M Zell Lurie Institute celebrates the 30th anniversary of their annual event, the Michigan Growth Capital Symposium. Highlights included a retrospective of the conference's three decades with remarks by founder Brophy as well as a lunchtime keynote by Silicon Valley VC and U-M alum Jay Hoag. Forty… read more