This is part three in a four-part series highlighting the Michigan organizations participating in 2015 Demo Week, a series of presentations where the latest cohorts of companies that have completed an accelerator program present to investors.  Demo Week participant organizations include Coolhouse Labs, Desai Accelerator, Techstars Mobility, and Detroit Venture Partners.
To wrap up our series, Jared Stasik, vice president of Detroit Venture Partners, talks about his firm's unique approach to venture investing and how his Detroit-based portfolio companies fit into that city's vibrant entrepreneurial scene.
---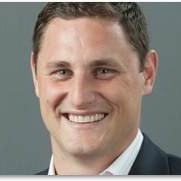 Detroit Venture Partners ("DVP") is a $55 million venture fund that backs seed and early stage startups. We look for passionate entrepreneurs who are building disruptive software technologies in high growth, high potential markets. Most importantly, we look for teams with unquestionable integrity and the relentless motivation to fight the uphill battle of building something great.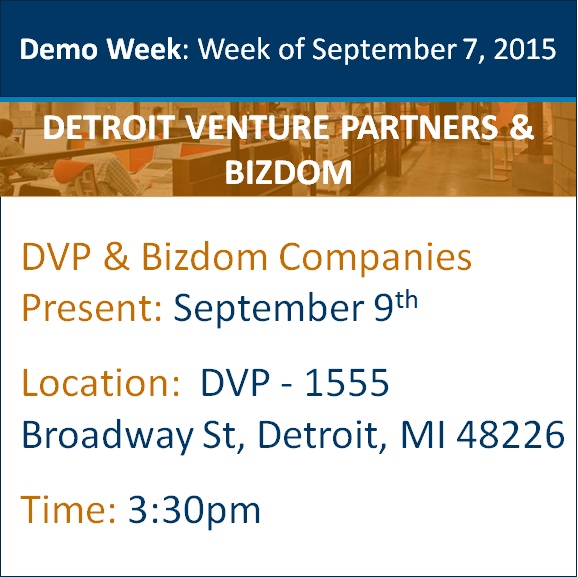 At DVP, we view venture investing as a full-contact sport, and we roll up our sleeves to help our portfolio companies win. Whether it is by making customer introductions, recruiting top talent, developing company strategy, or introducing other capital partners, our goal is to be a resource that is much more valuable than money alone. One unique advantage that we bring to the portfolio is access to the broader network of our "Family of Companies." The Family is anchored by Quicken Loans in downtown Detroit, and includes well over 100 companies and 25,000 team members across the nation.
Detroit is part of our name and it's an even bigger part of our identity.  Since our founding, we've worked actively to support the growth of the M@dison Block, the center of Detroit's Downtown tech ecosystem. We're one player in a community of great Detroit pioneers who see the city for its opportunity and potential.
Joining us in our 2015 Demo Day this year is Bizdom, a Detroit startup accelerator that has been serving the Detroit startup community since 2007. DVP general partner Dan Gilbert founded Bizdom to help entrepreneurs in Detroit and Cleveland launch, fund and grow innovative, web and tech-based businesses.
Bizdom startups receive up to $125K in seed funding, intense mentoring, a dynamic workspace in the M@dison Block, and access to more than 100 companies and 25,000 team members across the nation in the extensive Quicken Loans "Family of Companies."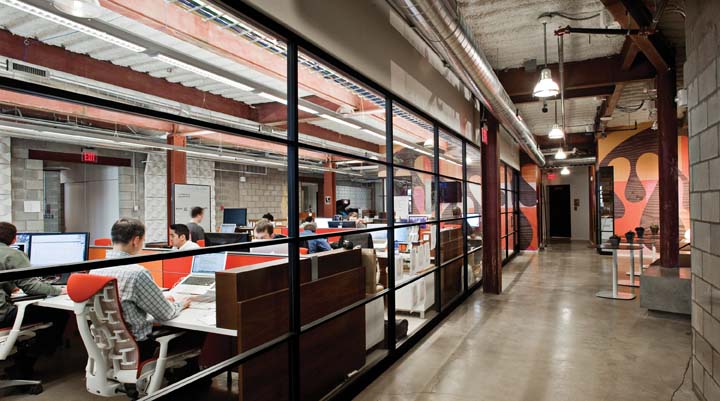 Detroit Venture Partners and Bizdom companies are co-presenting at our September 9th Demo Day. Fourteen of DVP's and Bizdom's most exciting companies will take the stage to pitch:
*Bizdom company 
About Jared Stasik
Jared Stasik is a Vice President at Detroit Venture Partners. He has led DVP's fund management and financial operations since joining the firm full-time in 2012. He works closely with nearly all DVP portfolio companies and sits on the Boards of Ginkgotree, Grand Circus, and ChoreMonster. Prior to DVP, Jared spent five years a Consultant at ZS Associates, a leading global sales and marketing advisory firm serving the healthcare industry. He helped open the firm's Zurich, Switzerland office, and worked with clients across Europe for over two years. Jared completed his MBA at UC Berkeley-Haas School of Business. He completed his undergraduate BBA degree from the University of Michigan Ross School of Business in 2005. Jared lives in Detroit with his wife and daughter, and is passionate about making an impact in this fast-changing city. Outside of DVP, he sits on the Boards of the Detroit Achievement Academy charter school and the Detroit Medical Center's Harper-Hutzel Hospital.