2017 Demo Week features a series of presentations to investors by the latest cohorts of companies that have completed an accelerator program. In this exclusive guest post, Angela Kujava, Managing Director of Desai Accelerator, talks about her new role, the addition of new mentors to program and the organization's ultimate entrepreneurial experiment – running two cohorts in 2017.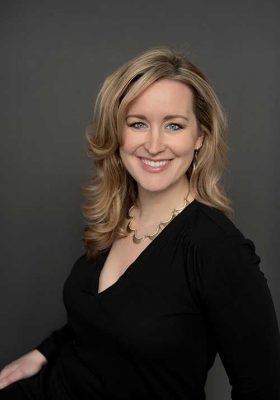 The Desai Accelerator began its third cohort on January 24, with more change than just a new group of exciting startups. I assumed the role of Managing Director, having most recently served as Director of Innovation at Logic Solutions, a software development firm headquartered here in Ann Arbor. With experiences guiding entrepreneurs through development projects, creative direction, and marketing plans, I joined Desai with an opportunity to exercise my skill sets immediately.
I was honored to take the reins from founding Managing Director, Kelly LaPierre. Kelly built a strong foundation at Desai, and remains involved in the program, supporting our teams with a workshop and individualized consultations.
Several new mentors joined our program, including Edward Tang (Avegant) and Jeremy Schneider (Rentlinx – exit to AppFolio), and we are pleased to announce the addition of Entrepreneur in Residence, Michael Godwin. Michael is the founder and Managing Director of Resonant Venture Partners and spends one day a week advising our teams. His expertise as both an entrepreneur and venture capitalist is an invaluable resource for startups.
I am also thrilled to announce our most entrepreneurial experiment yet – running two cohorts in 2017. The Global Accelerator Network reports that while only 23% of accelerators ran more than one cohort in 2015, more than 43% of member accelerators ran two or more cohorts in the last year. We are joining the ranks of that ambitious 43%, with our next cohort starting on July 10. Applications are now open on Angelist. Please also feel free to refer interesting companies to us directly!
Our Winter 2017 Demo Day is April 26th! This outstanding group has made remarkable strides in the last 13 weeks, and we are eager for you to see their progress. You can RSVP for the event on Eventbrite. The cohort includes the winners of the 2017 Michigan Business Challenge and Ace '17 Pitch Pit competition:
---
About the Desai Accelerator
The Desai Accelerator is a joint venture between the University of Michigan's Zell Lurie Institute at the Ross School of Business and the Center for Entrepreneurship at the College of Engineering. While the accelerator is supported by the University of Michigan, affiliation to the university is not required. Startups at Desai gain access to talented University of Michigan student interns as well as to mentorship from one of the most expansive alumni networks in the country. We're grateful for the Accelerator's funding and support from the Desai Sethi Family Foundation, the Davidson Foundation, the Wadhams family and the Michigan Economic Development Corporation.