Earlier this month, MVCA Member Grand Angels announced it's raising a $25 million venture fund to invest in emerging companies in advanced manufacturing, AgTech, life sciences, and software sectors! With the organization's strong regional focus, university and college relationships, and dedication to growing Michigan's startup ecosystem, the new fund will help companies connect with the capital they need to be successful.
According to the press release, Grand Angels, one of the nation's leading angel networks and venture capital groups, announced it is raising a new $25 million venture capital fund called Grand Angels Venture Fund III (GA Fund III). GA Fund III investments will focus on emerging companies operating in four market segments: advanced manufacturing and materials, advanced technologies in agriculture and food, life sciences, and software.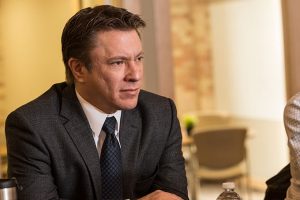 GA Fund III leverages the same broad, diverse mix of individual and institutional partners that defined Grand Angels' previous funds. Grand Angels Funds I and II, laid the foundation for the new fund, and its rapidly expanding network of partners, members, portfolio companies and exits are a validation of its success.
"Grand Angels has been building businesses in Michigan for 14 years, and Fund III is created to profitably attract more emerging technologies that can take advantage of Michigan's legacy in advanced manufacturing and materials," said Paul D'Amato, GA Fund III Managing Director and Grand Angels member. "Paired with the deep and rapidly growing Grand Angels network, we can work closely with our portfolio companies, and connect them with the mentors and talent they need to scale, mature or bring them to exit faster and more efficiently."
The Grand Angels network and its funds are Michigan-focused and regionally opportunistic, seeking to build Michigan's maturing startup ecosystem, while identifying new companies that can utilize Michigan's economic strengths. Among the resources with which Grand Angels has strong connections are Michigan's universities and colleges. While each school has its own culture of innovation and technology transfer, the Grand Angels network and funds have been the starting point for many entrepreneurs who are seeking essential capital that will commercialize their ideas and technologies.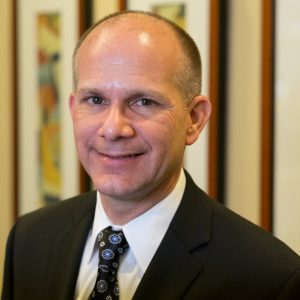 "Michigan's university system has created a deep bench of technology and startup talent for our state. The Grand Angels network and Grand Angels Fund III is positioned to connect these new companies with the capital they need to succeed in the market," said Tim Parker, president of Grand Angels. "Grand Angels has a proven track record of success, and Fund III allows us to be on the front lines of change for our economy and ecosystem."
During 2018, Grand Angels has continued to expand its investments, and build upon its history as Michigan's legacy angel network and VC resource. Current portfolio companies include Ablative Solutions, Ambiq Micro, Blue Medora, HistoSonics, Micro-LAM, Tetra Discovery Partners, and Vestaron among others. Recent exits include Accuri Cytometers, Armune Bioscience, Gemphire, Grand River Aseptic Manufacturing, and ProNAi.
Check out their article in MiBiz!
---
About Grand Angels
Grand Angels is a group of individuals who are committed to using financial, intellectual and social capital to build a strong entrepreneurial ecosystem that enhances the economic development of its region. Each member is committed to using their capabilities and perspectives on business to advance early-stage startup growth, job creation and talent development. In addition to angel investments, its third committed capital fund, the Grand Angels Venture Fund III, was launched in 2018 with a purpose to invest in 12-15 new companies, and provide follow-on investments for the Grand Angels portfolio. Details at www.grandangels.org.