MVCA Member, Plymouth Ventures, leads Series A funding round to help SkySync expand ahead of new product launch.
ANN ARBOR, Mich. – SkySync today announced that it has closed a round of Series A funding led by Plymouth Ventures of Ann Arbor, Mich. SkySync develops middleware technology within the hyper‐growth market of Enterprise File Logistics (EFL), empowering organizations to dynamically integrate any number storage systems, including on‐premises and cloud‐based storage services. The strategic partnership enables SkySync to further accelerate its growth strategy to meet current market demand, as well as increase the development velocity for OneSync, SkySync's next generation EFL platform. With clients including AstraZeneca, T. Rowe Price, Allergan, Proctor & Gamble and 2,000+ other organizations worldwide, SkySync developed OneSync to meet the real‐world complexities of integrating and governing multiple and cloud‐based storage platforms.

Founded in 2012, SkySync revolutionized Enterprise File Logistics, a system that enables unprecedented freedom for organizations to migrate, bi‐directionally sync, copy, back‐up, publish or archive content across any number of systems while providing global administrative control for all file transfer operations. On‐premises storage systems, user‐desktops, line‐of‐business applications, SharePoint, Enterprise Content Management (ECM) platforms and cloud‐based Enterprise File Sync and Share (EFSS) services can be tightly‐integrated in minutes.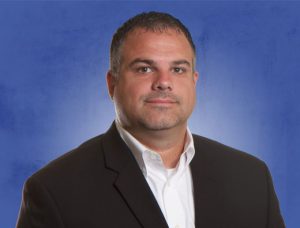 "SkySync's technology is truly transformative. When organizations realize the business impact and
control the platform enables, they have that 'aha!' moment," said MVCA member Plymouth Ventures Partner Kevin
Terrasi. "Enterprises are moving to cloud‐based systems for mobile‐enablement of the workforce ‐
however, there are significant technical and governance hurdles to manage, move, update, track and
synchronize files across multiple and disparate systems. SkySync's platform enables true Enterprise File
Logistics in a safe, secure and efficient means on a large scale."
Terrasi will join the SkySync board of directors as part of the new engagement. SkySync is also announcing several new leadership roles including Vice President of Sales & Alliances Michael Lantzy, Vice President of Marketing, Kevin Ells and new board members, Montgomery Kersten and Ron Cameron, who collectively bring more than 75 years of enterprise software experience.
"We're elated about our new partnership with Plymouth Ventures, a local and truly hands‐on partner," said Mark Brazeau, CEO of SkySync. "Their expertise enables us to accelerate our growth strategy and expand operations. It's a true win‐win partnership."
---
About SkySync
SkySync and OneSync are Enterprise File Logistics (EFL) platforms that dynamically bridge dissimilar storage systems together, empowering organizations to easily optimize file management strategies
while strengthening file governance and increasing user productivity. SkySync and OneSync are wholly owned products of Portal Architects, Inc., an Ann Arbor, Michigan‐based company.
About Plymouth Ventures
Plymouth Ventures is a Venture Capital Firm adding value to growth stage companies in the Great Lakes region. The firm primarily invests in technology, B2B businesses, service, manufacturing, healthcare, technology, consumer products and communications sectors. Plymouth Venture Partners was founded in 2002 and is based in Ann Arbor, Michigan.
Recent News by Plymouth Ventures:
To learn more about investor member news, register for our newsletter.